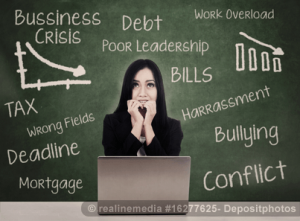 Virtual assistant concerns is
part-8
of an interview with Eric, a fellow entrepreneur interested in outsourcing his work to virtual assistants all over the world.
Follow along to learn from our experience on working with VAs!
Click here to read part 7 of this interview – How audio-video software measures productivity with virtual assistant communications?
Summary:
Ways to effectively channel your virtual assistant concerns and questions: through blog posts or comments.
How to handle and prepare virtual assistants properly from the business owners' perspective.
Start of the Interview:


Eric
---
Is your site more geared toward the virtual assistant themselves or is it more geared towards the business owner or what is it about?


Francis
---
I will try to do both but I'd say that it's more geared towards the business owners.


Eric
---
Okay, alright. Just making sure because it seems like that you kind of split between both the business owner and the virtual assistant themselves. And that's great.
So, I just wasn't sure if we were talking about it from the perspective of business owner or the assistant themselves trying to work for the person or not or whatever.


Francis
---
I think it's important to have both sides. And it's also important for both parties to look at both sides. So, I have a page, a special tier page, for a virtual assistant with tips for virtual assistants but it's a sub-page within the page.
But, I do believe that many virtual assistants are visiting my site and are getting some background knowledge on how an employer thinks. So, when they go to their employer—they are prepared.
Ideally, after reading my page, they will make another employer a little bit happier. On the other side, it's very important to know as an employer what are the simple or complicated fears and questions usually virtual assistant have.
If you don't know that, then, you will find yourself losing time and money. So, that's why I feel having sometimes the commentary of my assistant or a blog post written from his perspective is very useful.


Eric
---
Yeah, definitely it is. Because, as the employer, if you don't know what the assistants are thinking or what's going on at their end; it's hard for us to kind of judge what are the questions that they might have or things that might come up in the future.
Continue reading part 9
– how to share large files with your virtual assistants