by Francis
(September 25, 2012)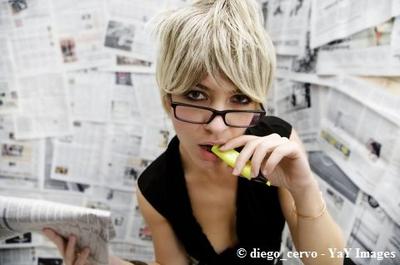 As a website owner there is one thing you never lack: "ideas". And there is one thing you never have: "enough time." Especially link building activities are time consuming.
The best help you can get is a full time employee. If you decide to hire a virtual assistant full-time, it is important that you have prepared a blueprint for the tasks he is about to do beforehand.
This post discusses tasks that a full time virtual assistant for link building and/or editing could do that will fill 8 hours a day, 5 hours a week.
Forum marketing
Social Media Marketing
Twitter Marketing
Creating and curating content
Proofreading and editorial tasks
Blog commenting
Article marketing
Writing and submitting press releases
Following up with Google Alerts and Google Reader
Guest blogging
Guest blogging and writing on our own web properties
Reporting and communication
Here is what I would have my full time VA do, in detail:
Forum marketing
The virtual assistant should research 2-3 forums
Then he has to create 2-3 extremely well-researched and worded forum posts per day
In the signatures from the forum posts, he has to promote the website which will gain traffic using a personal noteFor Example, something like: "If you like what you read from me, please visit and support this site"
Total time: 1 hour a day
Social Media Marketing
Promoting a website using StumbleUpon, Digg, Diigo and other social media sites
Using a proven strategy of social media marketing that do not spam the services is crucial. Especially new pages that do not get much traffic yet should be added to social media regularly
Total time: 1 hour a day
Twitter Marketing
Task of contacting people who might be interested in our niche
Re-tweeting the most relevant posts for the benefit of our Twitter followers
And "buffer" tweeting a set of important web addressesThis all falls under the task of twitter marketing. If done correctly, this should increase overall traffic to the site.
Total time: 1 hour a day
Creating and curating content
A virtual assistant from the Philippines should have great English knowledge in order to write content of appropriate quality
For example, short blog posts and updates could be outsourced to the same full-time virtual assistant
Total Time: 1/2 hour a day
Proofreading and editorial tasks
Since I heavily rely on voice transcription to create content, there is a need for someone having great English skills to re-read, edit and proofread those transcripts
Ensuring the best quality of writing. This will greatly benefit to promote websites
Total time: 1 hour a day
Blog commenting
Although the strategy of mass blog commenting is outdated due to the latest Google algorithm, it is still useful to get into an honest discussion with relevant blog owners by using blog commenting
Researching relevant blogs and actively participating regularly on a same set of blogs will result in additional traffic
Also, building relationships with those website owners may open the doors for even more business opportunities.
Total time: 1/2 hour a day
Article Marketing
Similar to blog commenting, mass distribution of articles to article marketing sites is counter productive and treated as spamming. Still, if an article is completely original, well written and relevant to the website, used at a very slow pace and without spinning articles, it is still a viable strategy
Researching writing and fine-tuning the article should be done with the biggest care.
Anticipated goal: 1 article a week – Total time: 1/2 hour a day
Writing and submitting press releases
Press releases are a great way to build traffic to newsworthy content. This traffic building tactic only applies for bigger news and important parts of the website. I expect that not more than one press release per month will be necessary.
Total time: 15 minutes per day
Following up with Google Alerts and Google Reader
Those two tools are great for keeping in touch with the latest news about a niche topic
When the link building, the virtual assistant screens Google Alerts and Google Reader streams daily for different topics. Many follow up tasks can arise from that activity alone
There is possibility of commenting on an interesting article
Sharing it via twitter or Facebook
Adding it to a paper.li curated online newspaper or Pinterest
Total time: 1 hour a day
Guest blogging
Guest blogging is a better strategy for traffic creation than article marketing. That's because it is more "real" and not that easy to cheat as a strategy
We should aim for one weekly guest blog article. If possible, it should be based on transcription input from me.
The research of useful platforms to find guest blogs should be taken care by another virtual assistant
Total time: 1/2 hour a day
Guest blogging and writing on our own web properties
When a virtual assistant is working full-time on finding opportunities to build traffic to our website, he should be bound to find some interesting stuff along the way
This sub-task consists of jotting down notes of interesting ideas the virtual assistant found over the week.
Distilling this into one value-packed post written in his own words with a length between 300 to 500 words, we should aim for one added blog post per week.
Total time: 1/2 hour a day
Reporting and communication

This may be the most important task for the full-time virtual assistant in general
Constant communication to ensure the best quality of work on an ongoing basis is most crucial for the success of this project
The full time virtual assistant will be in constant contact with the hiring manager or the employer (me), directly
A daily email with exact accountability of what was done during the day as well as questions and discussions should be the minimum expected. (One can use a simple time tracking software to help keep the VA on track.)
Because this task is so important, it should be allowed ample time
At least every two weeks, a phone call should be scheduled
Total time: 1 hour a day
Miscellaneous Tasks
Different other link building activities may be finished as needed on an ongoing basis, for example answering Yahoo Answers and other similar sites
Helping with split testing of website content
Analyzing each new written content page
Taking the time to think about different strategies and giving feedback
Helping with the creation of polls and visitor interaction
Creation of diary posts containing very personal information about the progress of the work and work atmosphere in general.
Giving feedback to training
And finally taking his time to take a break during the dayAll of these activities can be summed up with a total time of 1/2 hour a day
---
That's it!
That's my basic blueprint of how I would schedule work for a full-time virtual assistant who helps with link building and some editing, too.
If you found this list of tasks useful or want to give feedback about what would you do different if you would hire a full-time employee for link building, please let us know.
Comments
comments