Before getting started with a human transcriptionist, it's good to get your feet wet with a free transcription software.
You'll see a choice of speech recognition tools below, depending on the system you are using.
Transcribe with the Google Chrome Browser
Head over to Google Translate. You can use this service as a free transcription software!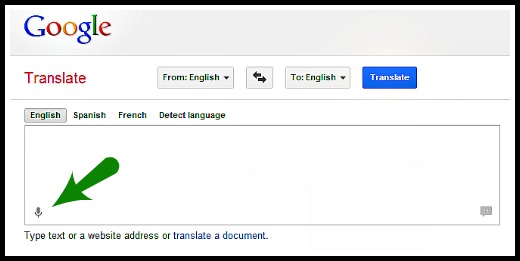 Here is how…
Choose the language you want to get transcribed, for example English.
Click the microphone.
Talk slowly.
When you are done, wait for the transcription to appear on the right.
Click on "Select all" and copy your transcript to a text file.
General Tips for all Free Transcription Software
Eliminate outside noise.
Use a high quality microphone.
Talk slowly and articulate well.
You need some time to get used to dictating effectively.
Here is another great site that works with Google Chrome!
It recognizes different languages.
You can make corrections to your transcript right after you finish talking before getting your transcript. Very useful!
Look out:
When you finish recording a paragraph, make sure you save it before you make a new recording. Else, your old recording is lost!
Windows 7 – Speech Recognition Program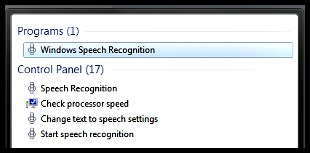 The free speech recognition software that comes automatically with Windows 7 is something you might not know about.
A little disadvantage:
You will need to invest a bit of time (less than an hour) to properly calibrate the speech recognition.
On the flip side:
The voice calibration does train you with neat little tricks the program can do at the same time.
The speech recognition software from Windows 7 does not only do transcription, but also voice remote control your desktop!
Local Software for Windows Vista or Windows 7
If you are not happy with the speech recognition functionality from Windows 7 or if you are on a system with Vista, then you should check out this free local software called Dictation Pro.
You'll need to "train" this program, too. But the accuracy is good. You can also edit and format the text using voice commands, and export the transcript in several useful formats.
All in all: a solid software.
Transcription with your mobile Phone
Do you have an iphone? Cool!
The Dragon Dictation app can be grabbed for free with your iphone 4 or 5.
Check out this video for a live demonstration of how this app works! 🙂
Are you in the US? Great!
You can grab yourself the Google Voice app (this link is going to the Android application). You can use it to convert your voice recordings into text and mail it to yourself.
Are you a BlackBerry user? Nice!
No worries, there's something for your nifty smartphone, too! All you'll need is the free "message to text" app that works with the iSpeech Dictation software.
A better solution than free transcription software?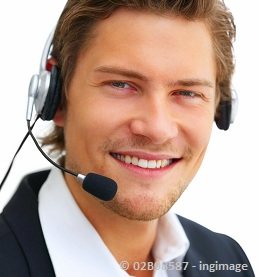 The best and most effective way to get great results for voice transcription?
Especially if you want to record long texts, without worrying about a little background noise, talking extremely slowly or using fill words like "uhm" and "err"…
… Then invest a few bucks and hire a transcriptionist! Get perfectly formatted text. No additional work for you! It's one of the best outsourcing investments you can make.
Comments
comments