My virtual assistant and I interviewed the freelancer Kareeza, who does outsourcing in the Philippines.
Here are her interview answers. She sent us personal photos as well so that you can get a glimpse "behind the scenes".
How did you come to work as a freelancer?
I got married and my husband and I decided to have a baby. He's now 2 months old and all I care about is to watch him over all the time. With that being said, I decided to do freelance work in oDesk which was referred by a good friend of mine.
Why did you choose to do freelance work on oDesk?
oDesk is known for its security and stability. A lot of my friends are working under oDesk and all I hear is positive feedback. I tried it myself and I'm happy that I started building my career here.
Do you use other freelance sites too? If yes, which ones and how they are different?
No. However, I tried registering in Elance but I find Odesk to be more secured and easy to navigate. Also, I prefer to focus on one freelance site and build a professional portfolio rather than work for multiple sites.
How long did it take you to get the first assignment on oDesk and how did you struggle during that period?
Getting my first job in oDesk was challenging. There was a lot of competition and I thought I'd never get a job.
I received a lot of declined applications and it took me a month to get noticed. I did some research and gathered some tips from experienced contractors.
I followed their advice and luckily I got my first job 🙂
How much time do you usually spend with applying jobs and interview discussions per day?
4-5 hours
What is an hourly rate you would be very comfortable working with and why?
$4. I think this amount isn't too much to ask as I have the skills and experiences. I always provide quality service to all my clients.
What sort of work would you be willing to do with this rate?
Data entry, web research, transcription, personal assistant, phone support, chat support, article writing and recruiting.
I'm experienced with these fields and I'm confident that I can meet the client's demand in a timely manner. I am flexible and am open to new learning.
I'm highly trainable and am always open for constructive criticism.
What is an hourly rate that is unacceptably low and why?
50 cents. I am seeing several clients who offer this rate and I think it's like taking advantage of the fact that new contractors would accept this rate just to gain good feedback.
What were your prior thoughts about earning money online?
I never thought that freelance sites exist. I thought it's impossible to gain money online. I had this belief that most online transactions are fraudulent and will only cause problems to the people involved. Good thing I had the chance to try it myself. Now I can say that it is the most convenient tool to earn money and build a career.
What motivates you as s a freelancer? As a Person? What kind of extra push (extra motivation) do you expect from an employer?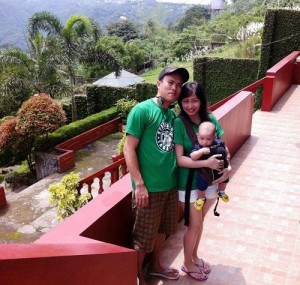 Personally, what motivates me is my family. Freelancing is having the extra time to spend with my family and the comfort of working at your home which leads to less expense for food and transportation allowance.
I'm expecting my employers to be professional, dependable, fair and considerate with their team or employees.
How would you handle it if your employer criticizes your work?
I take all criticism in a positive way. It's an effective way for me to learn and avoid making the same mistake in the future. Criticism will help me grow personally and professionally. In the event that I will receive a criticism from an employer, I will acknowledge it, take an action and learn from it.
Tell us one of your success stories as a freelancer. (Did the employer give you any sort of extra recognition, some respect or some attribution what you ever mentioned in your work or helped you in any of your future jobs.?)
I handled a very urgent project. I've been working with that client for quite some time and I know how important the project is. What I did was complete the job before the proposed date and delivered high quality outputs. She was very happy with my service and gave me a bonus to show her appreciation.
Suppose your employer is not happy with the work quality and you've tried your best to satisfy his needs, but in vain. In this scenario, how ill you respond?
I believe that we can't please everyone all the time. What I will do is ask for her feedback and opinion. I will then do the necessary changes with extra effort and dedication.
What are the biggest threats while working as a freelancer / working online?
I think one of the biggest threats is working for an unprofessional employer. Unprofessional can mean a lot of things such as lying to his employees about the scope of the job and terms of payment. There are some clients who will hire you just for the sake of having his task completed without even paying the agreed amount.
Fixed price jobs or hourly jobs? Which would you prefer and why?
Both are acceptable. Hourly jobs allow me to do my job with the assurance that I'll be paid every week. Work diary is a very effective tool in determining the hours billed plus screenshots to see how an employee works.
Fixed price jobs, on the other hand, allows me to do my job wherever I want without having to log in to the time tracker.
How do you see your future as a freelancer?
My goal is to learn more. Learning is a gradual process and I am not limiting myself to new and exciting learnings. My plan is to build my own team and start my own business while having a fruitful relationship with oDesk contractors. For the meantime, my short term goal is to fulfill my clients' demands by using all my skills and expertise.
If there are only highly paid jobs (above $5/hr), obviously there would be a lot of competition and people from Europe and US would also apply for this job, in this case how do you see your future as a provider?
I think I still have the chance to be considered for the job. I know there are applicants who have the same skills as mine, even greater and bolder. What makes me different from these candidates is my attitude towards work. I have good work ethics, very flexible and is always open for challenges.
Would you rather be hired for 500 hrs at a lower rate (below $2/hr) or shorter jobs (for example 50 hrs @ $5/hr). What would you prefer and why?
I prefer to be hired with less time but with high rate. Less time won't hinder me to do the job well and I can maximize all my resources to finish the job in a timely manner.
What is the maximum number of employers for whom you have been working at the same time?
Five
How would you efficiently manage all of your employers at the same time.
I manage my time by having a list of the most urgent project to the least one. I also allot at least 2 hours per project for me to make sure that one project is not being neglected or left behind. I always make sure that I have constant communication will all my clients.
From your previous working experience on oDesk, what helped you most in getting hired.
The factors that helped me to be noticed and hired by employers are my good rating, relevant work history and unique cover letter.
What is the best tactic to write a cover letter for the job post and what is your winning rate?
A cover letter should be unique and personalized. I don't do "copy-paste" as jobs that I am applying for differs from each other in some way. My cover letter is always written in a professional yet friendly manner. I also depend my rate on the complexity of the job. I always bid for a very acceptable rate.
How much you can earn if you have a normal white collar job (starting level) in your country according to your qualification and experience. In addition, is it easy for you to get this job? What skills do you think would they hire you for? What are the changes that you will get this job?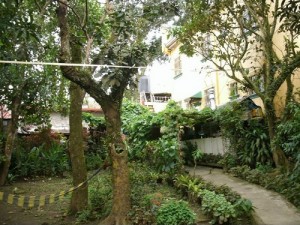 I can earn $640/month. I usually apply in BPO companies here in Manila and I am being considered for the position most of the time.
I have the experiences and great achievements that always make me qualified for the position that I am applying for.
Most of the skills that BPO companies are looking for are excellent communication skills, analytical and technical skills.
Do you think that your virtual job experience would count or help you in giving confidence in getting jobs.
Yes. oDesk gave me the chance to work on several projects that I've never tried before. I can use all these experiences to apply for same positions but with wider range of job scope and responsibilities. My freelancing experience actually gave me more confidence and made me more responsible in terms of handling a job effectively and efficiently.
Are there any tax deductions in doing freelance work?
None
What is the feedback of your family and friends about your freelancing job?
My family is very happy to see me working at home because I have more time to spend with them while still earning a good amount of money. My friends are actually asking for several tips on how to be successful just like me. It makes me happy to share my freelancing experiences to everyone.
Comments
comments