Outsource your work to virtual assistants. Believe me, it works like crazy.
There are seven main advantages of outsourcing work to freelancers that I personally have experienced.
1. Get results faster
The simple truth is that two people work faster than one. Hiring a virtual assistant to cooperate with you on the same project will get you your results much faster.
2. You get highly qualified work force for relatively cheap
Getting this sort of help from an assistant would not work otherwise, financially and available for anyone. If you tried to outsource your work to local workers at your place, this would not be possible on a grand scale.
3. It frees up time so that you can do other more inspiring stuff
One of the main advantages of outsourcing your work is that you don't need to do potentially boring and repetitive tasks and are free to do other stuff in that freed up time.
The one commodity one can never have enough of is: free time. Outsourcing gives you more time.
By outsourcing, you automatically learn leadership skills. You master team work with your virtual assistant and you learn to effectively give instructions to your co-worker.
All these skills are typical for highly successful people.
You want success, don't you?
5. You are helping out people
Assuming that you are outsourcing ethically and that you are giving people overseas additional work opportunities that would else not exist, you are actually doing a good thing. You are helping people out and creating a win-win situation for both sides in this way.
6. You can leverage your own efforts
Think about what you can get done, alone, if you work really really focused. Then take the one thing you have learned that works and teach it to someone else, for example your virtual assistants.
Then, use their time and their skills to reproduce your efforts. This will effectively multiply you.
Reusing your success and replicating it with others is one of the greatest advantages of outsourcing.
7. You get things done
Since virtual assistants are very organized, this will greatly help you to get your organization checked. Especially if you are a creative and chaotic type, then you will greatly profit from having one hard working and very logical virtual assistant at your side. Then your dreams do not stay dreams, thoughts and projects – but turn into real results.
Use the opportunity
Do you have an entrepreneurial mind?
Then take this opportunity.
This last tip is not really an advantage of outsourcing. It rather is a possibility that would not be there for you else way.
Have you ever thought about renting out your virtual assistant?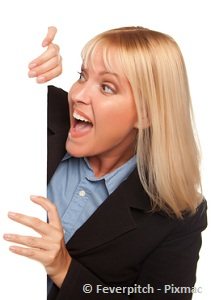 That is what other outsourcing companies do.
You can do that too.
If you want, you can start your own outsourcing company this way. Just teach them one skill at a time that other people are desperately looking for.
Then, rent out your virtual assistant to those customers by negotiating a higher price than you are actually paying him. And then keep the difference.
This last strategy is for experienced entrepreneurs who would like to create their own online virtual assistance business.
However, the seven advantages of outsourcing I have listed above apply to anyone who wants to gain free time and get more organized.
Comments
comments