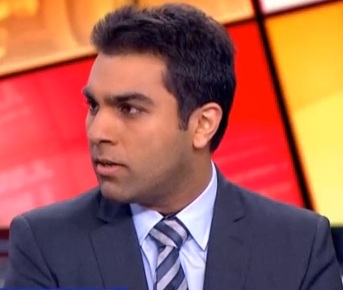 As an entrepreneur and someone who enjoys the advantages of outsourcing to virtual assistants, I was very interested in watching the interview featured on Bloomberg TV from the CEO of TasksEveryDay, an outsourcing service, with its CEO Suvidh Marwaha.
Check it out in this video:
Did you watch it? Great.
Thoughts on this video
What was interesting to me, was that he mentioned two aspects on where any entrepreneur in today's modern world can use the help of a virtual assistant:
Both tasks can be set up rather easily with basic packages you can buy on the internet. Some solutions are also totally free, at first.
Setting up a website or an E-store successfully – as opposite to functionally – is a whole different ball-game.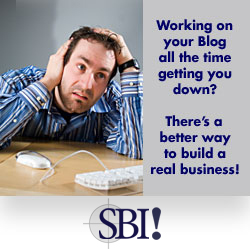 Before you even think about the choice of creating a blog or a website, you have to understand how many complicated tasks are connected to building your online presence.
Not only building it, but maintaining it. That's the hardest part. And that's exactly where an experienced virtual assistant can come in very, very handy.
Why are VAs called "virtual"?
A different twist on the discussion – which is often ignored – is the term "virtual" when talking about personal assistants.
There is nothing virtual about the assistants themselves:
They are not machines.
They are living, breathing people with hopes and dreams.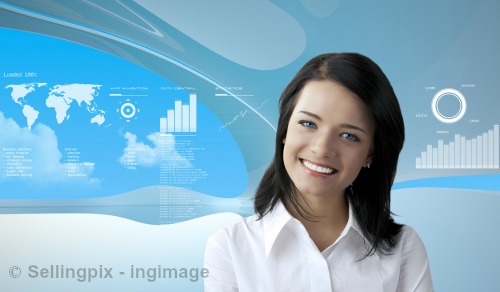 Often, they are highly skilled professionals in their field, and have a much more entrepreneurial mind than the beginner website owner.
Therefore we have an extensive section about being ethical in the communication with your VAS.
It's easy to start thinking of your VAs as some kind of super computer program. If you interact only with them via computer (emails, Skype), and perhaps get the results magically over night (due to time zone differences) – there is some "virtual" aspect there.
Take your assistants seriously. Then you will be able to tap into the full potential of their productivity
Business is not done with machines. Business is done with business partners. And partners need to be taken seriously.
If on the other hand you master the art of effective communication with your "virtual" assistants, you are in for massive success.
Your partner in business will go above and beyond to assure your success…
Challenges with Virtual Assistants
Another interesting aspect of the discussion with Suvidh Marwaha was that the biggest challenge you are likely to run into, is the communication.
There are lots of cultural barriers between you and your assistant, if you choose to hire someone from the other end of the globe.
That being said, Suvidh presents one of the best tools that will solve this issue.
Tools that make communication as effective as it could be, only beaten by face to face communication in front of a common computer.
And that tool is: Video recordings
When you record a video with voice and screen recording, you are
visualizing exactly what you want,
and slowly but surely building a relationship with your assistant: one video at a time.
May it be that you make a comment or ask for the well being of your assistant while a webpage loads that you want to show him in the video.
Or that you give mild criticism, rendered productive by showing your assistant the better alternative right away.
Anyways, using video for communicating and training your VA is pure genius.
A long distance business relationship – can you do it via internet?
Since the contact to your VA is crucial, will you be able to do it?
Since this topic was so central, we discussed this extensively in one of my interview series.
Bottom line:
Make sure you are understanding about cultural differences.
Be friendly but keep control when handling your assistants (don't let them dupe you either).
A friendly word or a well-earned money bonus from time to time does wonders. So do Christmas wishes, especially with VAs from the Philippines.
Be sure to praise them when they do things right.
Don't scold them when they do things wrong, but offer constructive criticism in a soft and friendly way.
Learn and improve your instruction giving skills over time. Each assistant is different.
Armed with this advice, half of the battle is won. By learning from mistakes (or any other honest entrepreneur having worked with virtual assistants) have made, you can prevent yourself from making them yourself
Which means: you can save a lot of money by
Not making expensive mistakes
Getting an assistant on your own, without a service, to save lots of money long term
How much should a Virtual Assistant cost?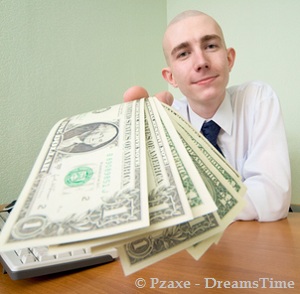 From the TasksEveryday pricing, Suvidh Marwaha talks about having 1100$/month cost for one full time virtual assistant.
While this is lower than the price you will pay for most professional VA's from the US (40-70$ an hour!), I feel this is still doable for less.
If you use a full service like TasksEveryday, you profit from
some guarantee for getting started right
But I believe you can setup yourself with an assistant yourself, if you do it right.
Hint: 
All the stuff you need to know on this subject is available, for free on the many pages of Ideal-Helper.
For free directed coaching (the amount of information can get overwhelming), feel free to sign up for the free email coaching…
[contentblock id=8 img=optin.png]
Conclusion & Suvidh Marwaha on Twitter
I wholeheartedly agree with Suvidh Marwaha's statement when he says:
Virtual Assistant – or Virtual employee/staff in simpler terms- is going to change the way america does business. I call it Business 2.0

— Suvidh Marwaha (@suvidh) February 21, 2009
The faster you recognize this, the more edge you will get over your competition.
Virtual assistance is not some hip trend or underground secret any more. It's one of the most effective business building tools you can have.
Your Opinion:
Now it's your turn! Was this useful to you?
No? What were you missing?
You matter.
You should have a say in this discussion too. Feel free to jump in and use the comment section at the bottom of this post!
Comments
comments