Outsourcing to oDesk saves time, is cost efficient and often fun. But what are some disadvantages for employers at oDesk?
And what can you do so that they don't even apply to you?
Disadvantages for oDesk employers during the hiring process
Sometimes, you encounter problems before even successfully having hired anybody. Doing the hiring process correctly will minimize any risks for you.
Dealing with uncooperative potential employees
You may want to pre-screen the applicants by giving them a test or by asking for credentials. Sometimes, all you will get are excuses.
This can drive you mad, because you have no time to listen to excuses.
The solution?
Move on to the next applicant.
Typically, for any well-written job opening, you can get dozens of applicants in one day.
You are not forced to hire any one of them – it's your money!
If no one is a match for your needs, simply close the job and re-open it a few days later. You'll be surprised how easily you will find the perfect assistant for you.
Wading through too many contractors when hiring
Taking too much time with unfitting applicants in the hiring process is another disadvantage for employers at oDesk.
The solution?
Pre-screening is everything. Set the bar high and expect the skills you need for your job.
Then, as a principle, only interview the providers that pass all your requirements. Only occasionally, interview interesting exceptions.
Needing to find out the person behind an agency
If an agency applies, you may never find out which person exactly is doing your work. It may be fine for data entry jobs, but not for personal assistant jobs.
The solution?
Set the requirement that you are only looking for individuals, not agencies. Point this out in your job description. Weed out all agencies that apply, if you want to avoid them.
Adapting the budget to the final price/ Cost versus value
Now we are talking money. Your money.
You can do with it as you want. Never feel pressured in spending your hard-earned cash if you don't want to.
On the other hand, don't simply go for the cheapest provider, hoping it will save you money.
Good work has his price.
Either money, by paying an expert higher rates,
or your time (which is money), by training a newbie extensively to suit your needs.
Find the right balance between these two extremes.
Disadvantages for Employers at oDesk after hiring a provider
During your cooperation, things may not go as smooth as you thought. We'll help you to optimize the "managing-your-freelancers" phase.
Losing time managing providers
One of the biggest disadvantages for Employers at oDesk is that they can lose a lot of time instructing their employees.
Personally, I love my time and am very stingy with it.
The solution:
Speed up your instruction times to the max! The best tool to give instructions the fastest way possible are screen recording software and voice instructions.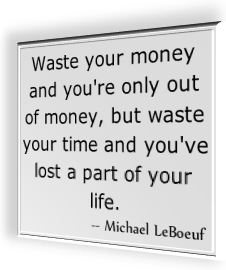 Setting up the communication right
One of the smaller disadvantages for Employers at oDesk: the oDesk message system is not well suited for day-to-day messaging.
The solution?
Exchange emails ASAP – switch from the oDesk message system to email right away in the first message after hiring someone.
Time inefficient instructions via email
Emails are the most used medium for communication around the globe. Emails also take way too much time to read and to write.
The solution:
Write a few emails at the beginning. Then, inform your employee that you prefer sending voicemail and video instructions. Give your employee all the information needed to deal with those files. Then, gradually write less and less, but speak and record more and more.
Ask your virtual assistant to confirm what he has understood in writing, especially the first few times.
Time difference
There will be time differences when you outsource to the other end of the world. That's expected and normal.
The solution?
Don't wait for instant replies to your messages. Expect them only – but also latest – after 24 hours.
Inform your employee that you expect quick replies.
Cultural differences
People from the US and e.g. people from China will think very differently. Sometimes, there are big differences in cultural values.
Don't get misunderstood over language barrier problems or differences in culture.
The solution?
Be as objective as possible. Ask your employee to confirm your instructions in his own words the first few times.
Re-explain misunderstandings, but stay calm and gentle. Don't scare your employee, he may simply leave.
(This happened to me once, totally unexpected after months of cooperation.)
Disadvantages after firing an employee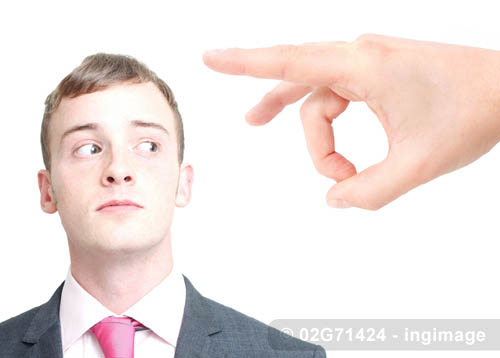 The only disadvantages for employers at oDesk that exist after you fire a provider is the battle with your conscience and if you get into lengthy discussions.
Let's avoid that.
Bad conscience and pity party
Former employees might try to get you to pity them. Stay strong. If you have done everything right, the provider has had his chance to redeem his errors.
Make a fired provider feel like you have been just and fair. That will prevent 99% of the discussions.
As for the last 1%…
Bad feedback
If you leave your oDesk provider after a fight, he might be tempted to leave you an unnecessary harsh feedback. That's bad business ethics on part of the provider.
Prevent it by clearing all unclarities before you fire anybody, including letting him try to make up for any errors at least once.
Keep all critical discussions within the oDesk messaging system.
This way, you can try to get a bad feedback removed if you can prove you have been attacked wrongly.
Do you know more problems with outsourcing to oDesk?
Why it is still worth it to outsource to oDesk
Even if there are disadvantages for employers at oDesk, the *advantages of outsourcing by far outweigh them. It's just business. An employer has to learn to strategically make the right decisions for his business.
You can't afford not to outsource.
Fortunately, we provide the best training and information for all sorts of outsourcing services, right from hands-on experience.
[contentblock id=8 img=optin.png]
Comments
comments