Writing a job description well serves two purposes:
Getting the right person for the job
Losing you, the employer, as little time as possible.
Write a job description that filters out the best applicants
It sounds mean, but I tell you from experience: the hiring process is much more time-efficient if you focus on pre-screening the dozens of applicants.
You don't want to use too much time in the hiring process, neither.
Ask questions that limit some bad apples to apply
Make the "Sunshine" test.
What is the "Sunshine" test?
At the end of your job description, write something along the lines of:
To show that you have read the job description in its entirety, please start your application letter with the word "Sunshine".
All applications that do not follow this instruction will be rejected."
My virtual assistant tried a harder test.
By the way: yes, you can outsource the hiring process completely.
In oDesk, there is a manager feature allowing you to give your virtual assistant the necessary rights to hire and fire new providers.
He asked the applicants to write the correct spelling of "rednevous" at the start of their cover letters.
To my surprise, most applicants to a simple project failed this and did not write "rendezvous" correctly. Perhaps it was too hard.
Specify your budget or any must-have skills when writing a job description
Tell applicants up front: I won't pay more than XYZ $.
However, think about the ethical aspects of outsourcing.
You get what you pay for. Still, if you want to negotiate, specifying your budget in your job description helps.
Screen for skill sets
Make it clear if you need a specific set of skills.
For example:
"You need to know HTML. Please don't apply if you can't handle an HTML editor. Write in your job description which editors you are comfortable using and, if possible, provide a portfolio of your online work."
Screen for attitude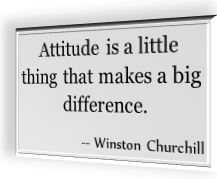 Sometimes, you need different people:
fun
serious
precise
people that don't ask too many additional questions,
sometimes motivated idea givers
Ask about the character of the applicants and choose the right person for you.
Ask for technical equipment when writing your job description
You can explain that a provider needs to be able to have a Skype conversation. This easily filters out those providers that are missing the technical equipment, like a headset.
(I have had numerous occasions where provider lied about having a headset and later told me it was broken, etc.)
Don't keep your job opening open for too long
It's best to close the job offer after maximum 2 days – having hired someone, or no one.
What if you have found no one?
Just re-open another day, hoping for more applicants.
Give the applicants a chance to make themselves stand out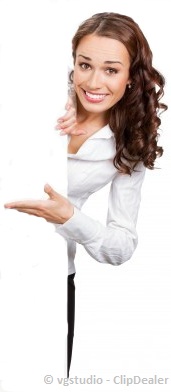 Have a little fun with your job description. Ask for a joke, a rhyme or something witty as the introduction.
Impress upon the applicants that they must shine with their personality when they apply for your job.
That's the best way to read between the lines of copy-pasted and reused cover letters.
Don't ask too much of the applicants – don't waste their time
Clearly describe what is waiting for them at your project. It's best if you are writing a job description that saves both you and the applicants as much time as possible.
You can have a pdf attachment prepared with detailed instructions, pictures and graphs for any applicant to read.
You can also have another, different "Sunshine" test in the attachment, pre-screening the providers who have read both the job description and the attachment!
Tell them for how much time they will be hired
For an employee, it's important to schedule their time and projects.
Be honest about how long the cooperation will last.
Let them know upfront if it's an ongoing job or a task-bound project.
Comments
comments