by Francis
(Sep 06, 2013)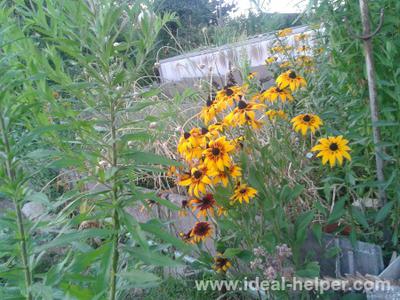 Would You Like To Live In A Big Garden Instead Of Working In An Office?
Most of the content on this site is about outsourcing your life and freeing up your time by hiring virtual assistants.
This is all well and good, but did you actually plan on what you will do when you successfully outsourced most of your tasks? Do you have a plan on what to do with all your freed time?
Recently, we posted a big interview with Stefan who lives the 4-hour work week in Thailand. When you are ready to move to a Caribbean island or leave the office work behind, do you actually know what to do with all your free time?
A Luxurious Problem
Having too much free time can be a problem in itself. Now that you are busy with your everyday's work, you might laugh at this comment. But if you actually have lots of free time at your hand while all your friends are working, then you need to seriously think about what to do with all those free time.
Do you have;
Projects
Hobbies
Interests
Skills to learn
People to meet
Locations to visit
If you haven't thought of this, do so, even before you start outsourcing seriously. When you are at the point that you consider hiring someone full time, then you should also think about what to do with your newly gained free time.
Double Your Productivity by Working in Your Free Time
If your virtual assistant is working for you and giving you great results, then a great way to double your productivity is to not slack off with the freed up time your assistant worked hard to give you. When you take the freed up time and put in some more additional work for your own projects then you can double your efficiency.
A great project to start on that you can do even while you are travelling is to start your own website or online business. This online business can result in additional income, which can free up your time even more, if you reinvest it into outsourcing.
Don't Go Overboard Hiring Virtual Assistants Is Hard Work Too
If you start working with virtual assistants, you will see that managing them, coming up with new work for them and giving them constant feedback, which is really recommended for efficient use of a virtual assistant, will take a lot of your time. You can speed this up, of course, by using video instructions and all the other tips I share on my website.
But in the end, managing a full time assistant team will take you probably about half an hour a day if you're serious about it and if you have many projects at once to manage. That's the time it takes me.
But what to do with the other 7 and half hours that are saved from your day job not to count the time you must need to commute normally.
Share Your Dreams And Projects You Would Do If You Had Only 4 Hours To Work Each Week.
Now is your turn. Think about your future when you freed yourself of the shackles of daily work forever. What would you love to do?
What projects would you love to start?
What hobbies would you like to learn?
Send them to us in the comments.
Comments for Do You Have A Plan "What To Do" If You Are Successful With Living the 4-Hour Work Week?
My Own Ideas for Filling the Time in the 4-Hour Work Week
by: FrancisLet me share with you what my own ideas are if I wouldn't have to do a day job which I still am doing and enjoyed doing. I would seriously take up a martial art and invest lots of time in it. I would meditate regularly.

I would learn lots of skills in the area of social interactions, management and team leading skills. I would love to play more Ping-Pong or, perhaps Tennis.

If I had so much time on my hands, I would probably take up drawing or creative writing. Perhaps, even write a book which is not related to online businesses.

And of course, I still have my at least a thousand ideas all the time about what online business to start in the future.

I hope my lifetime and the lifetime of my assistant will be enough to finish all the ideas I have in my head 🙂