Tim Ferriss, the famous Guru for outsourcing and the author of the 'Four Hour Work Week' has made a really interesting 5 minute presentation and shared some of his personal productivity tips with you:
Here are the most important personal productivity tips I took from the video. It's great advice and I really recommend that you follow it:
Decrease the Amount of Information You Take in
Every day on the web we are bombarded with an infinitive amount of information. However you cannot possibly digest all this info.
In other words; you think that you learn a lot, but you actually waste time.
What's the solution?
Decrease the amount of information you have to take-in.
Focus on the most necessary parts only
Tim Ferriss called this 'Selective Ignorance'
This great strategy is more of an applied principle of getting your priorities straight.
Increase Productivity Tip # 1 – Batching Your Tasks
Based on the 'Pomodoro Technique,' Tim Ferriss recommends that you batch your tasks. In other words, set a site a time-chunk of 25 minutes and do one task until it is done.
Then take a break!
Actually we have created a page about a great productivity software that uses exactly this principle.
Productivity Tip # 2 – Decrease the Amount of Emails You Have to Take Care of by Using Auto-responders
His next recommendation is to prepare an auto-responder for all your emails. In Gmail, it is very easy to do.
Here is what he proposes that your auto-responder could say, but please adapt it to your needs and to your own communication style:
Dear all!
I read my emails twice a day at 11am and 4pm. If you need a response before this time, please contact me on my cell-phone XXXXX XXXXX in urgent matters.
Thank you for understanding.
On a side note: Google provides a lot of efficient tools – that are all free. It really makes sense to get familiarized with all of them. 
If you follow his personal productivity tips, don't worry about missing a critical email. Do you remember the time, only a few years ago when there was no email?
The world was still turning and no one died because they couldn't read the email. So don't worry about not receiving the email and responding to it right away. You will actually save time by disciplining yourself to only read your emails twice a day.
Always think about how much your time is worth in money and in health. The time you save by not reading emails all the time can be well invested in gaining additional income.
Time Efficiency Principle # 3 – Apply the Pareto Principle to People
The 'Pareto principle' or '80/20 principle' is called like this because you can generate 80% of the results with 20% of the efforts.
In other words:
"By focusing on what is critical, you can get almost complete results.
"
Taking his personal productivity tips about time wasters to the next level…
Now, Tim Ferriss' trick is to apply this principle to people. You probably have a few people before your inner eye right now that are complete time wasters, but that you cannot eliminate from your life.
Focus on the 20% of people, friends or clients that bring you most of your results. In other words, who brings you most joy in life, revenue and success.
What about the 80% that waste your time?
Strictly apply the auto-responder logic to them and try to keep communication with them to a minimum!
Why put energy into people that will waste your time.
Time Efficiency Principle # 4 – Outsourcing Your Life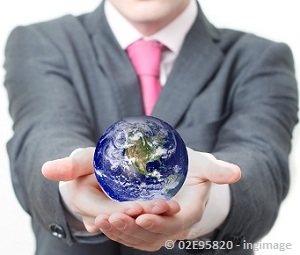 Tim Ferriss is probably the most famous person on earth to really live the dream of outsourcing his private life.
Personally, I've outsourced a huge deal of work related to website building to my team of virtual assistants and it works really well.
When you want to outsource private matters, then it gets a bit more complicated. But if you apply your brain and read up everything about outsourcing that you can find, you can actually increase the free time that you have every day to do what you love to do.
One of the greatest personal productivity tips that Tim shared if you need an assistant with great native English skills is to hire someone from Canada. He claims at least that you can find people there who would be willing to work at $5/hour.
Actually I posted an example of a person from Canada who is happy to work for $1/hour, but perhaps he is an exception.
Time Efficiency Principle # 5 – Calculate Your Return of Interest or ROI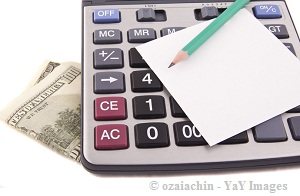 Here is a quick rule of thumb that Tim Ferriss shares with us in the video to determine if it's worth it to spend your money for outsourcing, think about how much you make per hour.
If you can afford to invest half of that amount into a virtual assistant that saves you an hour of work, then you should clearly go for it.  
I think that this rule of thumb is correct when you think about it roughly. Still you cannot scale that up infinitively.
Let's say you make $10 an hour, but you probably have living expenses that are higher when you live in western countries.
In this case you should rather consider how much money you've left at the end of the month in order to decide if you can actually afford a virtual assistant.
And when you do go for it and hire someone, make sure that you get the most bang for your buck. My recommendation is to use one of the established outsourcing services.
Final Tip – Establish a work/life separation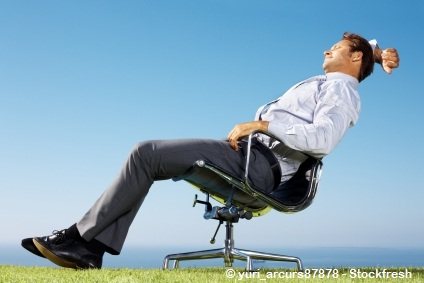 If you follow along all of his personal productivity tips, Tim Ferriss strongly believes in planning your life and so do I.
There is a mountain of difference between
waking up and scratching your stomach lying around in your bed or
waking up, feeling energized, doing something for your health and body and getting started with your projects right away.
I have been guilty of moping around in bed more than enough myself. But I am trying, you know. 🙂
According to his personal productivity tips, a good tool to plan your life is a solid to-do list. This way you know what tasks to attack right away.
Here is what not to do:
Do not check emails first things in the morning
I have a smartphone myself and I have been guilty of this unproductive sin more often than necessary.
One good solution for this is to deactivate your wireless internet access on your smartphone before you go to sleep and activate it only after you've at least taken a shower.
Comments
comments