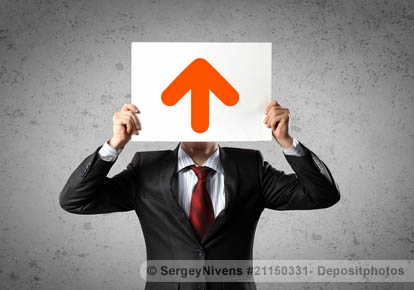 VA communications is part-7 of an interview with Eric, a fellow entrepreneur interested in outsourcing his work to virtual assistants all over the world.
Follow along to learn from our experience in working with VAs!
Click here to read part 6 of this interview – Getting started with a virtual assistant
Summary:
How to monitor and increase your online business' productivity with recording software.
How reliable recording software is to get your message across your virtual assistant.
Start of the Interview:


Francis
---
So, I think we would have probably to compare screen recording video that I do and that you do and see if we can learn which style we're doing it in.
When I do my screen recordings for my main assistant now, there's a lot of implicit knowledge already there.
But, with the new assistant, in general, I'm trying to think about whatever questions they might have and try to answer them in advance because I know how annoying it is to lose time on back and forth questionings.


Eric
---
Right. For me, I think that the issue was that I wasn't able to see or judge what the questions were that they were going to ask.
So, it was hard for me to be able to kind of be like "Okay, what questions are they going to have or what areas are they going? Is there going to be places for concern?"
So, then that makes things difficult when you're trying to make the recording because you want to try to make it as detailed as possible.
But, you're not exactly sure if this area is going to be something that's going to be of an issue or I think that that just comes with time and once you learn the strengths of your virtual assistant, too.
I think once you see where the areas they're strong in and the areas that they're weak in . I think you'll be able to tell or gauge a little bit more when it comes to areas areas that they need help with or where they will need a little assistance or a little more clarifications on certain things.


Francis
---
Yes. Another thought that came to my mind just now, especially in the beginning of the working relationship, is to make it clear how would you like the communication to be.
Many assistants assumed that you are available online, email, most of the day. And then you just write an email with one question. And then perhaps, you even take time during your day job and secretly open a Gmail window and just answer the question. That's how you do it, but it's not very effective.
So, in the beginning before he even starts the project, you should clarify how you would like the communication to be. You could say something like, "Okay, I'm sure many questions will come up."
Put a list of questions together and send them to me at the end of the day. I will answer them all at once.


Eric
---
Right. Yeah, kind of batch your questions together rather than one at a time.


Francis
---
An alternative is okay. You will have many questions, you are allowed to do the background research and you are also allowed to put in time to work in presenting possible solutions. Make the job as easy as possible for me, the employer, to answer you your questions.
For example, they tell me "Okay. I tried to do the research but the service in question did not work for me, did not accept my email. It was not possible in my country or it's now a paid service and it doesn't work like your service in the video." Something like that.
Then, the ideal continuation of that question would be, "I tried to find out several solutions. I have researched 3 different services in half an hour. Do we have a preference for one of them?"
Then they can say, if you definitely need this service, I propose these solutions.
You send me your login data;
You pay the fee for the service. And then, I will use the login center, whatever.
So then you just have to give a yes or no answer.


Eric
---
Yeah, definitely. Because, then too I think that was them feeling more comfortable to suggest things to you (the employer), as well as being freely able to search for solutions at the same time.


Francis
---
Did you watch the series called A House of Cards?


Eric
---
No.


Francis
---
It's the super actor who did the American Beauty.


Eric
---
Yeah, I know who he is. I can't remember his name either, but I know what you're talking about.


Francis
---
Yeah.  He has this great style of looking in the camera and saying sarcastic remarks in the series. It's superb. I really recommend it to you. And why I'm talking about it is because there's a great scene pretty late in the series.
I'm trying not to spoil it, but he's talking with a guy, an important powerful guy, and he's a businessman. During the meeting with this politician, he's interrupted all the time by phone calls. He just takes up the phone and then just waits a second so the effect is more powerful when he speaks. Then he waits a few seconds and he'll just say "yes or no" and hang up.
And I'll ask my virtual assistant if he can find a video extract from the scene. Perhaps, this is possible to find. But in principle, that's what you're looking for. The assistant should prepare his questions with additional possible answers and you should just be able to say, "Solution 3 is fine."
Continue reading part 8
–
How to effectively extract virtual assistant concerns and questions?