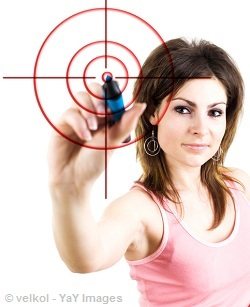 True workaholics work and work, without ever being satisfied.
We define productivity as time spent towards your goal.
If you procrastinate, you are not productive, because you are spending time that doesn't help your goal. Let's keep this productivity definition in mind.
How do you best determine where you spend your time?
Using a to-do list and checking off finished tasks is one good, old-school way to keep you on track. You'll know you have been productive when you are done with your list at the end of the day.
Today, there are much better and precise tools available, especially if you are working on a computer.
Measure the productivity of your virtual assistant
When you work with a virtual assistant, it's important to use some kind of productivity tracking software on the end of the VA.

In case you hire a virtual assistant over oDesk, this is taken care of for you. It's the best outsourcing company I recommend from personal experience.
When you have employees, it's your job to stay on track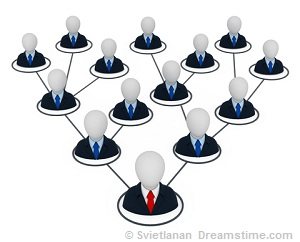 If you manage a team of workers for your project, it gets harder to clearly define productivity. You'll need some time to
manage your team
send your VA's instructions (the most time efficient way to do this is to use screen recording software)
and work out the general strategies for your team.
How do you define productivity as a manager?
Time spent efficiently giving your virtual assistants instructions, so that they can work towards your goal, is defined as being productive.
Time spent implementing strategies, analyzing data and giving feedback to your team for a smooth cooperation is also productive.
What is not productive is to constantly check on your statistics (be it web statistics or the Odesk screenshots of your providers), without doing anything with it. You might feel that you are being productive, but you are wasting time.
I know because I have been guilty of doing this often enough.
Have a road map
When working on a project, take the time to get a 10 000 foot view of everything. Don't just work short-term on the next actionable step – you might end up in a dead end.
Take the time to define productivity, optimal work output, intermediate steps to your goal. Then, share them with your team of virtual assistants, if you have any.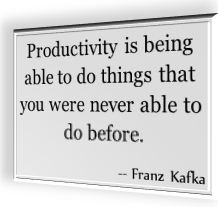 Don't have any virtual assistants yet?
Then you might be wasting time! Which is not productive at all.