by Virtual Assistant
(June 27, 2012)
Becoming a personal assistant is much easier than any other freelancing work. You do your work under the direct supervision of your boss and he can analyze your skills and performance straight away.
On the flip side, a "normal freelancer" does not necessarily enjoy these advantages. To become the top virtual assistant of your employer, you should be very proactive to show off all of your skills. If you want to become a virtual assistant here are seven top skills a VA must have.
1. Honesty is the best e-policy
The primary skill a virtual assistant should have is honesty. I am not talking about being honest to the rest of the world; I am talking to be honest with yourself. If you can't be honest to yourself, you cannot be honest to any person in the world.
So, always analyze your performance and the services you are offering to any employer. Remember employers are not fools. In fact, they are often more educated than a virtual assistant, so they always know what you are up to and how much time a particular task would need.
2. Hard work:
Hard work is the key to success – whether you are working online or offline. I can say from my personal experience that hard work never goes unrewarded. It will definitely pay you at one time in your career. So, don't be afraid to try your best even if you are hired at a very low price. I am sure that you will never regret my advice at some point of your career.
3. Smart work:
For me smart-work is more important than hard work. If you are a hard worker you will definitely be successful. But if you are also a smart worker you will be successful much sooner than a hard worker. Hard work is just one of the factors that you need for success.
4. Making Suggestions
As a virtual assistant it is one of your key skills if you are making productive suggestions and always willing to provide your honest feedback to your employer.
Some freelancers and virtual assistants hesitate to give a negative feedback to their employers just because they are afraid that their boss might not like anything negative regarding his business. In my opinion productive criticism is the base of improvement.
5. Communicativeness
Communication is another must have skill for a VA. If your communication skills are not good, you can never be a successful virtual assistant. But never feel dishearten, it's something that you can be learn very easily.
6. "I can" attitude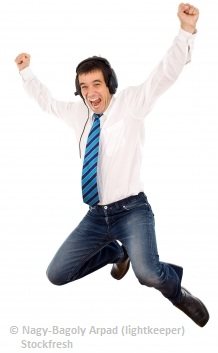 Your attitude toward work must be positive and proactive. For me, your attitude covers 30% of your overall skills which may lead to success. An "I can" attitude is highly appreciated by the employer.
Always take responsibility and ownership of your work. Treat your employer's business as your own business. Go extra mile for the betterment of the business and try to work under minimum supervision. Think positive and convert your positive attitude into productive work results.
7. Ability to learn
Last but not the least, your "ability to learn" is a thriving "hunger" you must have. Never say "NO, I don't know how to do it" to any of your employers.
Tell them that if they can teach you, you can do anything. If you can't learn new things you can't survive as a virtual assistant.
If you think that you have these seven skills, what are you waiting for?
You already are perfect virtual assistant material who has a bright future in front of him.
And if you lack some of these skills, never get discouraged.
You just need the last skill "Ability to learn" – and I am sure that you will then develop all other skills very soon to become a successful virtual assistant.
Comments for Seven Skills a Virtual Assistant Must Have
Jun 27, 2012
Great observations!
by: FrancisI fully agree to that list of skills that are great to have for a VA. But most of them are also very useful to the "other side", the employers!And one comment: the employers are not necessarily "more educated" than the VA. That's a misconception in my opinion. They are richer and have a business or projects, nothing else.But we employers do check regularly on the work of a VA, no matter how long they may be working with us.
Not so much to keep track if the VA is not up to some procrastination.
But rather to follow along with the progress of the business at all times.

It's for this sake that a VA should try to show as often as possible that they are also thinking about the business.

The business/project is likely the one thing the employer is most caring about.

So why not talk about it? It's a win win situation for both sides!

Jul 22, 2012
I totally agree
by: KzBeing a virtual assistant is challenging but still a very rewarding job. Clients can be demanding at times.You always need to go the extra mile but keep this in mind:You can't please everybody all the time.

Take criticisms in a positive way, gather helpful insights and learn from it.

Jul 28, 2012
Some additional skills
by: Mohamed RilwanI also do agree with the above skills listed, which are mostly important for a VA. Such skills are not only limited to VA, but for every employee as well.Further I would add;08. Patience: This is very important for a VA. The VA should be able to tolerate any criticisms faced. This will encourage him to do the job with a peaceful mindset and gives ability to overcome disputes very easily.

09. Motivation: This is the driving force for a VA to do the job at its best perfection. The VA should filter the positive sides of his job to motivate himself to do the job.

10. Control: Work may flow in different capacities at a given point of time. The VA should be able to manage the work in accordance to the priorities placed and be able to meet the stringent deadlines. He should also be matured enough to decide which task shall be done and which ones shall be rejected.

Mar 09, 2014
I agree!
by: DeineI agree that a willingness to learn is very important to those who want to be a successful virtual assistant. This is true because the tasks are never fixed (and sometimes you end up doing a random odd job) so you really need to study every now and then in order for you to be able to do them.If you are assigned a task that you don't know how to do, try searching for video tutorials in YouTube. You'll be amazed at the wide array of videos that can help you with your assignment.
Jun 04, 2014
Multi-tasking skill
by: JomvieOne thing or skill that I admire most about virtual assistants, is their incomparable ability in multi-tasking. Their attention can jump from one thing to the other–which I would like to have.
Feb 20, 2015
Multi-Tasking is Actually Not Efficient
by: FrancisOne thing I have learned from business schedules is that doing several tasks at the same time feels busy but it sure isn't.For you as a virtual assistant if you have ten tasks on your plate, it is much better to focus on Task #1 until it is done or until a milestone is acheived. Then just let your employer know about the status. If there is time left, continue to Task #2.The most inefficient way to go about it is to try to tackle all ten tasks at once. And the worst case scenario switching from one task to the other, whenever you hit a road block, you get bored or tired. That way you will get nothing done but one ten different tasks. That's the least efficient way especially if you are waiting for frequent feedback from your employer.
Comments
comments