We asked each freelancer participant in the case study for interview answers to a set of good questions for virtual assistants. Look around to get a glimpse into the lives of VA's from all around the world!
Case Studies:
The interview questions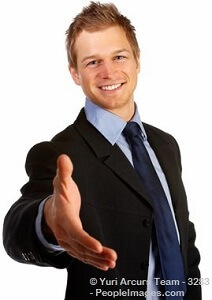 To get the background about these persons, we asked them for:
their name
how old they are
and where they are from
Because it is interesting to see why different freelancers have been inspired to do online jobs, we asked for their story.
How they came to work as a freelancer?
Why the specifically choose the outsourcing website oDesk.
And if they have used other freelancing websites and why?
To illustrate how tough or easy it is to get a job on oDesk, we asked:
"How long did it take you to get the first assignment on oDesk and how you struggled during that period?"
Next, we wanted clear answers about money questions:
What's a good hourly rate?
What's a bad hourly rate?
What sort of work you are willing to do at this specific hourly rate?
What hourly rate is so low that it represents abuse?
Did you think it was possible to earn money online and what changed your mind?
Then, we asked a few more personal questions:
What motivates you as a freelancer?
What gives you the extra motivation?
How do you handle criticism?
Our oDesk interview answers would not have been completed if we didn't get a few success stories and unusual experiences from them.
Also, it was interesting to hear about their personal outlook on
What the most challenging thing is that can happen to a freelancer?
Do they see there their future is very bright?
In general, most freelancers do not work for a very high numbers of employers at the same time. Still, we asked for the high score out of curiosity.
Then, we insisted that the oDesk workers explained in their interview answers exactly how they did it to
be successful with getting jobs,
being discovered with the cover letter
and winning the online interview.
We also asked for extensive information about their cost of living for their respective countries.
How much they could earn at a normal job?
How did their friends and family react to them doing freelancing jobs?
Getting all sorts of different interview answers from oDesk freelancers resulted in interesting outlooks on how working online on oDesk really functions.
Comments
comments