Train your personal assistants thoroughly: it will pay back to you tenfold. On the other hand, also make sure that your virtual assistant training efforts are applied effectively.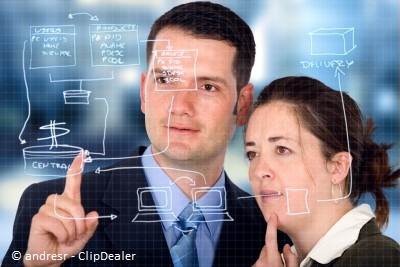 Working with one VS multiple virtual assistants
I tried working with a team of providers on Odesk. This was stressful, as each and everyone needed and deserved clear instructions from me.
Outsourcing turned into a full time job – I would have gotten things done in the same time that I outsourced it.
Not so good!
Now, I decided to train dedicated, highly motivated staff for me. Focusing on the virtual assistant training for one provider at a time took less time and yielded more results.
How many assistants do you want to hire and train at the same time?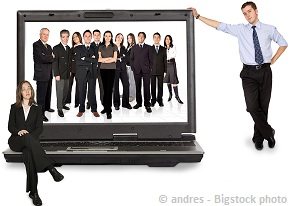 Here is the maximum that I was willing to work with after years of outsourcing experience – in addition to one primary virtual assistant:
One specialist for one-day-a-week tasks in addition to my "main" virtual assistant
Several short time helpers for on-off fixed price tasks that needed to be done in few days
Be prepared if your personal assistant quits
There is one big risk and downside to hiring one excellent provider and training him everything you know, though:
What if the cooperation ends?
There are many reasons a freelancer would stop working with you.

He could be unhappy with the payment.

He could have other, more lucrative working agreements with other employers. He could have found a better paid, permanent offline job.
This is a risk you have to be aware of, as an employer. I propose one solution to this biggest risk:
Create a backup virtual assistant training plan!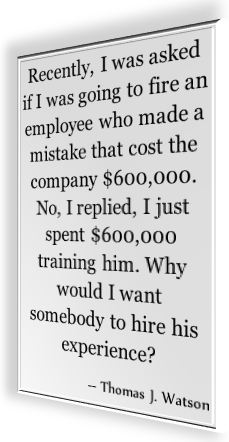 Ask your assistant to work out a training plan that would be able to teach another virtual assistant the same steps that he learnt himself. You profit twice:
The VA shows how well he has understood his tasks. They say that you have not mastered anything before you cannot teach it to others.

He creates the instructions for a possible successor for you. No need to worry about being left alone with all your work on the desk. (There will be a transition phase though, where less work will be done!)
Save this training plan and be prepared to send it to a possible successor.
Automated Virtual Assistant Training with an Autoresponder
Or, if you are successful with your online business, you can also distribute your training using an email autoresponder service to a whole team of virtual assistants. Automate the expansion of your enterprise, so to speak.
Whatever happens, I am really glad the cooperation works so smoothly for all this time till now.
Feedback is as important as training was
You taught your virtual assistant lots of skills that he will profit from in future assignments. Don't forget that he used these skills to work for you, for many hours, at a competitive price.
The least you, as an employer must do, is put in some work to write a solid feedback for him.
When you are working with a provider who does a very good job, like mine does, make sure you leave him with more than a few words of thanks at the end.
Comments
comments