Overview
Work Period:
Aug 30 & 31, 2016
Hours Worked:
 10:50
@$3.50/hour
Money Paid to Me (Virtual Assistant):
$34.13*
(*Exclusive of $3.79 charged by oDesk)
Overall Difficulty of Tasks:
Intermediate
PPG Cookbook Update
Sent an email to the customer who has purchased the eBook today, but was not redirected to the product download page.
Created a thank you page

 

with the actual product link. The link I have used on the page is a tracker link.
Aweber Administrative Support
I have created and added the remaining two emails to the PPG sales funnel. Also updated the Trello card accordingly. Moved the card to your board because now it requires to create a welcome sequence for buyers.
Reference to another Trello card Create email for manual sending to get form data visitors from PPG when the ebook is ready!,

 

I have sent the one-time email to the list. I have also added you and myself into the Bcc list. The messages landed into my spam folder, please let me know if you receive the message or not. Else, I think we need to send the email separately to all recipients. I have also created a tracker link

 

with Goo.gl to track the link activity. Please login with  the virtual assistant email to see the stats.
Membership Area Update
Watched more videos from the high priority folder, uploaded to YouTube and created the following membership pages.
Comments and Responses on Web 2.0-Properties
Dealing with non-spam comments
Other Administrative Support
Watched a video where you asked me to change the user avatar for other visitors. Previously, your image was associated with their comments. Now I have changed the settings to show an anonymous image. Also, quickly found and implemented a workaround so that all Author links will now be open in a new window instead of the same window.
Regarding another video, where you highlighted a broken image on become a virtual assistant Aweber form, the image was hosted on the old server and doesn't exist anymore. I have fixed the issue now by creating a new image and replacing that within Aweber.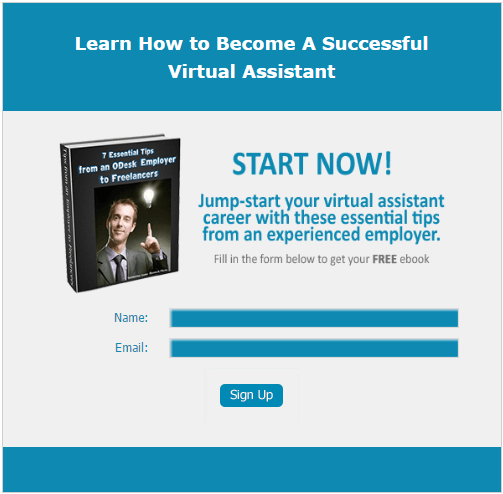 Created an instruction manual on how to add an email account to your Gmail using the STMP server settings.
I am in process of compiling a Trello card

 

with the necessary steps for setting up a sales funnel with the help of a new hire.
Watched some more videos from the high priority folder. I am not able to figure out some videos about the PayPal integration issue because they don't have a logical order. I am skipping those for now, will review all of them later when I will be able to figure out their logical order.