OverviewWork Period:
Nov 10, 2015
Hours Worked:
5:00
@$3.50/hour
Money Paid to Me (Virtual Assistant):
$15.75*
(*Exclusive of $1.75 charged by oDesk)
Overall Difficulty of Tasks:
Medium
PPG Cookbook Squeeze Page feedback.
I am little confused about the PPG Squeeze page and therefore, I need some clarification from your side. As I already mentioned in the previous work update that I have created a squeeze page with the Ontrapages tool, but I am little confused regarding how it will work. I already mentioned this before that we cannot add Aweber forms with this tool and it has its own sign-up form which collects leads. So my question here would be that how we'll connect this page with the Aweber funnel. Do we manually export all emails to the Aweber?
Then another confusion regarding Ontrapages is that with the free account, we cannot customize the thank you page. I have tested the form and when I signed up to the squeeze page, I was redirected to a page with only the text "Form Submitted Thank You".
Next, if we want to split test multiple versions of the squeeze pages (for example, a split test between the normal squeeze page (I made with WP) and the Ontrapages squeeze page via Google analytics, that wouldn't be possible because we cannot add an HTML code into the Ontrapages.
However, this would be possible if we manually export all email data to the Aweber and then set the 'confirmation page' as the destination of the GA goal.
So I can't see a clear working process here and need your feedback on this. Please advise how you plan to work with this procedure.
Update: Thanks for sending quick help for this, I have now linked the Aweber email with the form, but the thank you page is still pending.
PPG Sales Page Update:
Created a Sales Page for the CookBook, please review and let me know if you need any changes.
Also made all other changes to the eBook that you've asked in a recent work update video.
Other Administrative Support:
In a work update video you asked to check if we still have the become the VA somewhere on the site, I have double checked and confirm that this pages isn't embedded anymore on either of the pages. However, there was a pop-up form placed on the main Become a VA page, that I have replaced with an Aweber form.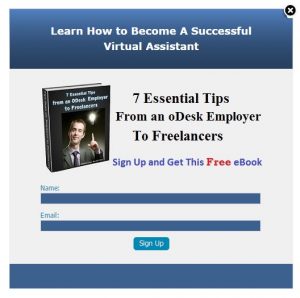 Watched more high priority and work update videos and made necessary changes.
Content 2.0 Administrative Support:
Susan has submitted yet another story, so I have published that after minor proofreading and formatting. Please have a review of A Walk in the Park – Part 2.
Also added to the Trello card for commenting.
Deleted and banned a couple of more spam comments.